About Nancy Hairston
President & CEO, VanDuzen Inc.
Ms. Hairston brings 17 years of experience as a traditional sculptor and digital technologist to the pursuit of integrating 3D technologies in the creation and manufacture of sculptural products. Receiving a BA in Sculpture from Loyola University in New Orleans, Ms. Hairston began a career in 3D modeling with Alias | Wavefront / Silicon Graphics , in 2000, Ms. Hairston joined SensAble Technologies, and was instrumental in designing and implementing the "rapid" digital product development process between the United States and Asia for major American manufacturers. She founded VanDuzen Inc. in 2002, whose divisions – SculptCAD and MedCAD – work with major manufacturers to develop a variety of products, from toys to housewares to medical devices using Rapid technologies. In 2009, VanDuzen Inc. developed Vouch Software, which detects safety hazards in children's products. VanDuzen Inc. is based in Dallas, Texas.
VanDuzen Inc. | 824 Exposition Ave. Suite 3 | Dallas, Texas, 75226
ph 214.324.0030 fax 888.264.0726 | nancy@vanduzen.com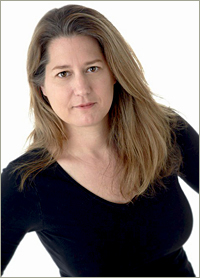 VanDuzen Inc. | MedCAD | Vouch Software | SculptCAD | SculptCAD Rapid Artisists Project